A Summer of Service, Leadership, and Friendship
Summer Serve, a YMCA/United Way Partnership provides local youth ages 12-17 with the opportunity to spend their summer volunteering, developing leadership skills, and making friendships that last a lifetime.
This six-week program, divided into three separate two-week sessions, is designed to help young people awaken their inner leader, build their teamwork skills, and meet like-minded peers while creating positive change in their community. Summer Serve participants learn about different areas of need in Frederick County through hands-on experience while working on service projects at various local nonprofits. They will experience a team-based environment that will present them with challenges and opportunities to gain a valuable combination of knowledge, skills, values, and motivation to make a difference in the lives of our neighbors.
Leadership Week takes place at the end of the summer, and all registered Summer Serve participants are eligible to apply. This optional week gives participants an opportunity to further expand upon their ability to work well with others and learn how they can serve as a catalyst for positive change in our community.
For more information, please contact Evan Bates at ebates@frederickymca.org.
Summer Serve Financial Aid
Not sure if you are eligible to receive financial assistance for Summer Serve? Complete the YMCA of Frederick County Financial Aid Application.
Summer Serve 2021 Re-cap

There were a total of 85 Summer Serve participants, who collectively contributed 2.975 volunteer hours to the Frederick Community, which is also $73,452 worth of labor!

 Thank you so much to the hardworking Summer Serve participants for dedicating their summer to serve the following nonprofits/agencies:

 Children of Incarcerated Parents Partnership, Boys & Girls Club of Frederick County, Girls on the Run MD, Housing Authority for the City of Frederick, Seeds of Life Nurseries, The Great Frederick Fair, The Religious Coalition, Frederick County Public Schools, Rock Creek School, The Frederick Rescue Mission, The Frederick County Judy Center, Advocates for Homeless Families, Goodwill Industries of Monocacy Valley, Frederick County Public Libraries, Human Trafficking Response Team, and Walkersville Lunch Program.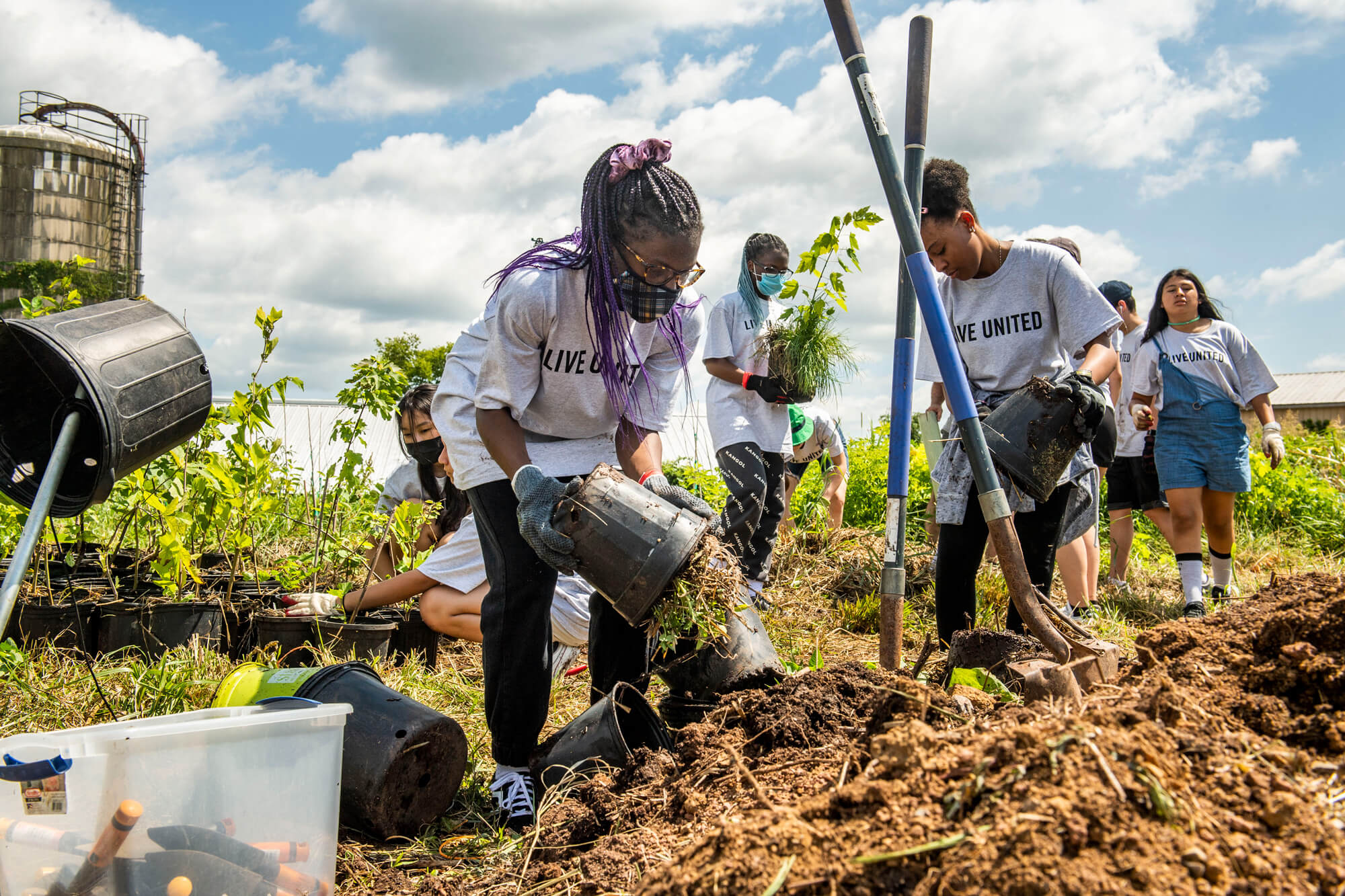 Photo credit: Katina Zentz/Frederick News-Post